A.P. Chef also offers a drop off service for Dinner Party Spreads,Tray Bakes Hot Pots, Tagines and Sweet Treats. Dinner Party Spreads can be enjoyed within 2 days of the delivery. Tagines and Hot Pots are ready to eat or suitable for freezing, helping you to stock up and enjoy them when it suits you. Easy to follow re-heat and serving instructions will be emailed to you with the invoice.
Drop Off Package – Select a combination of Tagines, Hot Pots, Dinner Party Spreads and Sweet Treats. Minimum order £120
Delivery – £15 for Padstow, Newquay, Wadebridge & Rock area.
Will send a quote for deliveries further afield
Suitable For The Fridge Or Freezer
Tagines, Hot Pots & Tray Bakes
Please email a request if you would like to order a dish that feeds a different amount of people.
The Classics
Beef Shin Hot Pot
£12 per person
Spiced Lamb, apricot & tamarind tagine
£12 per person
Chicken, Tomato, Pancetta and Olive Hot Pot
£11 per person
Chicken or Vegetable Cashew Nut Curry
£11 per person // £9 per person
Slow Cooked Lambs Shoulder Shepherd's Pie
Feeds 4 – £36 / Feeds 8 – £70 / Feeds 12 – £102
Smoked Haddock Cornish Fish Pie
Feeds 4 – £36 / Feeds 8 – £70 / Feeds 12 – £102
Aubergine Parmigiana
Feeds 4 – £28 / Feeds 8 – £46 / Feeds 12 – £84
Sides
Large Caraway Seed Flatbreads – 6 FOR £7.50
Cornish Dauphinoise – Feeds 8 – £32 / Feeds 12 – £48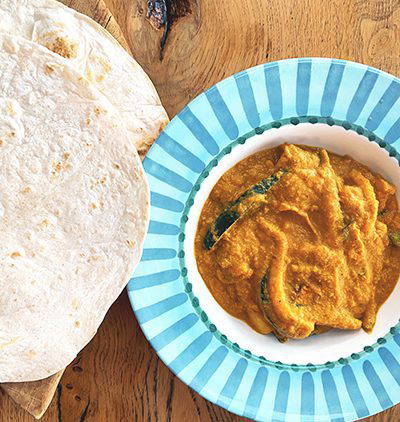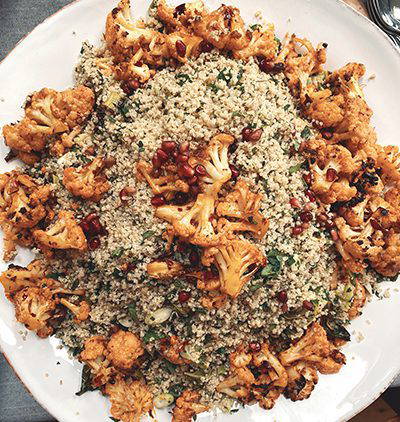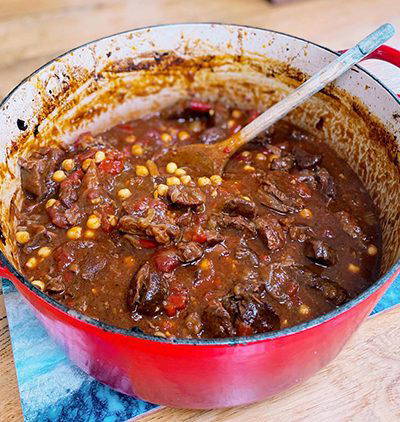 The Dinner Party Drop Off
Starters
Please Select One
Cheddar & Caramelized Onion Puff Pastry Tartlet
Smoked Mackerel Pâté & Rosemary Focaccia
Spinach & Feta Filo Triangles & Tzatziki
Coronation Chicken Salad
Chili and Lime Dressed Crab Filo Tart Canapé
Main
Please Select One
Slow Cooked Lamb Shoulder
Herby Lemon, Garlic & Red Onion Chicken Thigh
Salsa Verde Salmon Side
Mediterranean Hake Tray Bake
Select A Dish From "The Classic Menu"
Sides
Please Select Two
Cornish Dauphinoise
Rosemary Roasted Baby Potatoes
Fennel & Cherry Tomato Gratin
Mushroom Quinoa Tabbouleh
Pesto Siciliano Pasta Salad
Green Beans & Sugar Snap Pea Salad
Slow Roasted Large Vine tomatoes
Please Select One Dessert
The Curry Spread
£22 per head For Vegetable Cashew Nut Curry Spread
£25 per head for Chicken Cashew Nut Curry Spread
Mint Raita and Flat Bread
Onion Bhajis
Red Lentil Dhal
Sweet Treats
Crumbled Salted Caramel and Chocolate Millionaire Shortbread – £30
12 portions
Chocolate Honeycomb Rocks – £30
10 portions
Elderflower & Lemon Cake – £40
10 portions
Seasonal Fruit Crumble Crumble Cake – £35
10 portions
Chocolate Cheesecake Brownies – £35
12 portions
Sticky Toffee Pudding & Toffee Sauce – £45 8 portions
Chocolate Meringue Swirls – £30
10 portions
I now run classes on Zoom for people who want to learn new skills or develop their cooking from the comfort of their own home.
"Ali catered a birthday celebration for my family in Cornwall, and we had a truly wonderful evening! Ali is delightful, professional and friendly and her food is absolutely delicious! Each course was presented wonderfully, and the meal was exceptional. We will definitely book Ali again!"
A.P. Chef's Restaurant At Home, Alice Lucas, Porth, Cornwall, October 2020