A.P. Chef offers online cooking classes for corporate teams as a team bonding exercise.
What better way to bond with your team than to make a flavoursome dish together?
It's a fun and different way to interact with your colleagues during these times of tirelessly working from home.
Bespoke ONLINE COOKING CLASSES
Duration 90 Minute Class
Bespoke Class Plan
Let's have a chat to determine the type of cuisines, dish and style required for the cooking class
The Dish
Four different dishes will be suggested. These can be used for an employee vote
An Interactive Class
A.P. Chef encourages pupils to ask questions throughout to ensure we are all cooking together and at the same speed
Information For The Class
A recipe for the chosen dish and shopping list will be sent prior to the class
Camera Set Up
There will be a multi-camera set up ensuring all angles of my kitchen are on view. The cooks will not miss a thing!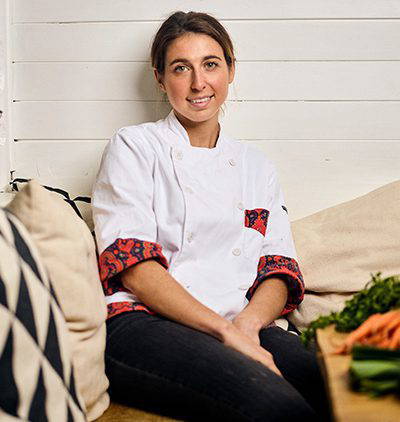 A.P.Chef Online Cooking Class Repertoire
Cambodian Inspired Lok Lak Curry
Cashew Nut Chicken Curry
Shakshuka and Garlic Butter Flat Bread
Aubergine Parmigiana With A Twist
Twice Baked Flat Bread With A Red Pepper Sauce
Perfectly Pan-Fried Fish Dish
Cherry Tomato and Almond Pesto Pasta
Quinoa, Banana & Date Loaf
Crumbled Salted Caramel & Chocolate Millionaire Shortbread
Plus much more!
Please get in touch to request an information pack with prices.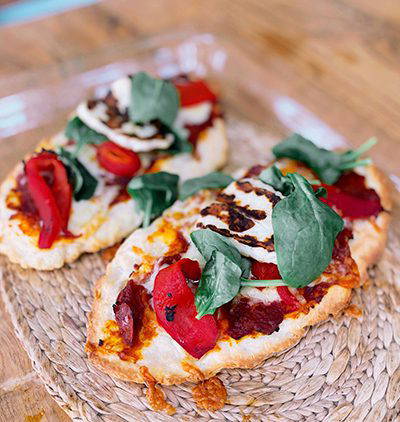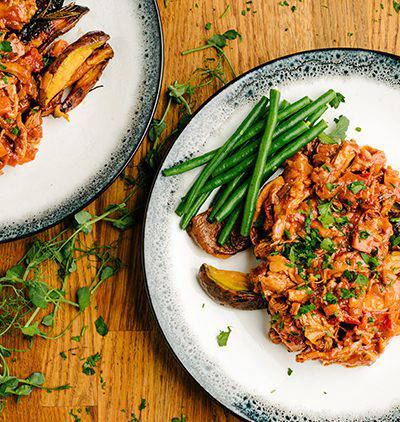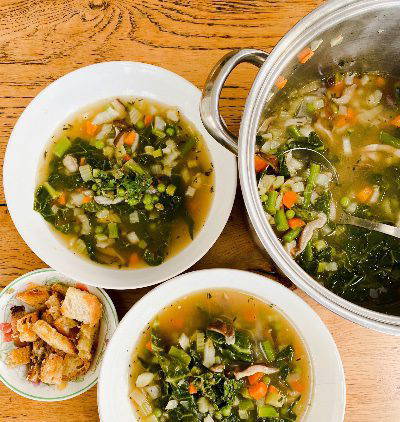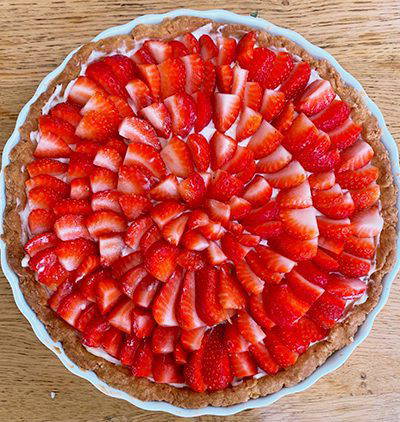 I now run classes on Zoom for people that want to learn new skills or develop their cooking from the comfort of their own home.
"Ali injects the class with such energy and knowledge. There's something to gain for cooks of all levels – whether that is some cooking camaraderie, being pushed out of a culinary comfort-zone, or coping with the demands of cooking from scratch every day. Questions, kit confusions and different speeds of following along all handled with aplomb. A great way to spend an hour and half and come out with a delicious meal to boot."
Angela Clutton, Food Writer & Historian, January 2021