Avocado Salted Caramel Chocolate Mousse
Chef Tip:
This recipe requires very ripe avocados which creates a delicious velvet texture.
This chocolate mousse makes the perfect palate cleanser or nourishing dessert. The melted silky smooth salted caramel chocolate blends perfectly with a ripe avocado to make the most delicious tasting mousse. It is nice and light and the freshest tasting chocolate treat! This simple recipe only takes 15 minutes to make but allow for 3 hours setting time.
150g (plus a little extra to be grated on top) Seed and Bean Salted Caramel Dark Chocolate
2 Ripe Avocados
1 tsp Vanilla Bean Paste
4 tbsp Maple Syrup
1 tbsp Cocoa Powder
350g Vegan Coconut Yoghurt
1 tbsp Toasted Desiccated Coconut
Equipment – Heatproof bowl, saucepan, food processor, x6 mousse serving dishes.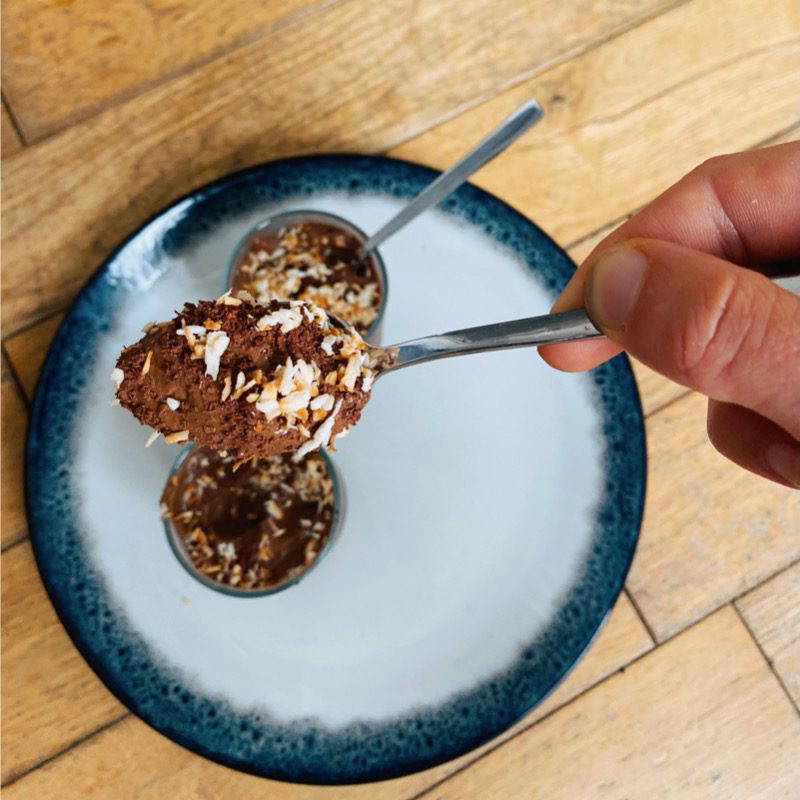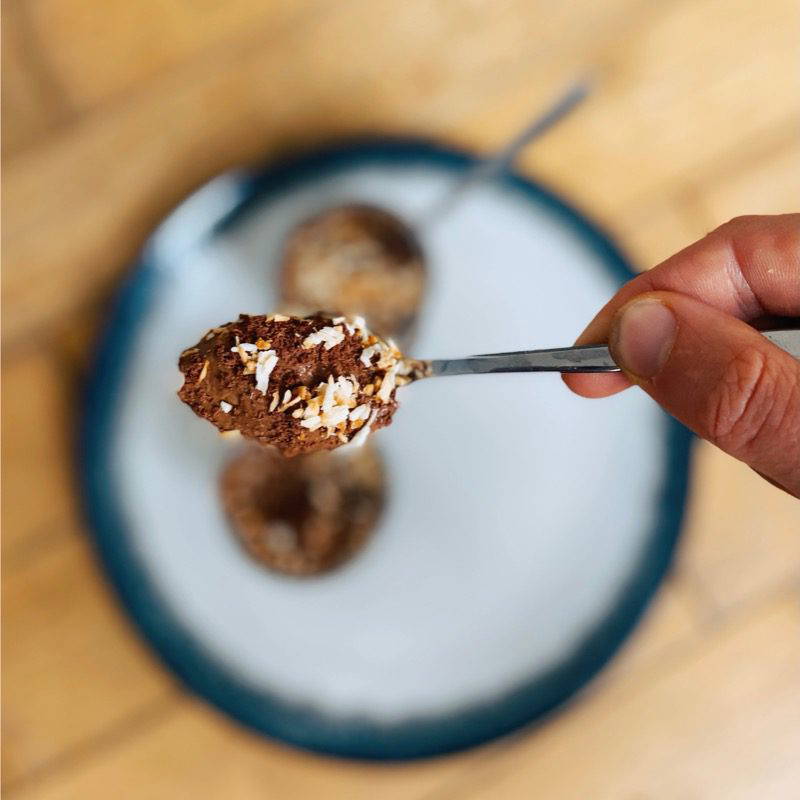 Step by Step Instructions
Step 1 – Melt Chocolate
Break the chocolate into pieces and put it into a heatproof bowl.
To melt the chocolate, stand the bowl in a pan of gently simmering water, ensuring that the base of the bowl does not come into contact with the water (this is called a bain marie). Stir the chocolate occasionally. Alternatively, you can melt the chocolate in a microwave.
Step 2 – Blend Mousse
Scoop out the flesh of the avocados and add it to a food processor. Add the vanilla bean paste, maple syrup, cocoa powder and cooled melted chocolate.
Wizz the ingredients for 3 minutes until it is totally smooth.
Add the coconut yoghurt and whizz it up again for 30 seconds, until it is combined.
Step 3 – Set Mousse
Add the mixture to the mousse serving dishes.
Grate a little extra chocolate on top of the mousse. Top with a sprinkle of toasted desiccated coconut.
Set the mousses in the fridge for at least 3 hours before serving.