Ali Pumfrey is a food educator, recipe developer and chef that specialises in creating nourishing menus and catering for wellbeing retreats and private and corporate events as well as recipe development for brands that share similar values.
In 2016, Ali enrolled to train at Leith's School of Food and Wine. After working in many professional kitchens, including the historic restaurant Andrew Edmunds and the iconic River Café, Ali set up A.P. Chef, a catering business focusing on cooking with seasonal ingredients and creating bespoke events. Keen to provide nutritionally focussed menus, Ali completed a CDP and Afn certified diploma in nutrition and this knowledge is reflected across the menus, sourcing of ingredients and cooking methods.
Ali is passionate about working with brands that hold similar values and collaborates by writing exclusive recipes for their respective platforms and performing cookery demos. As well as being the Marketing Chef for Yeo Valley, Ali has also worked with brands including Vogue Magazine, The Wedding Shop, The Cornish Fishmonger and Seed and Bean Chocolate.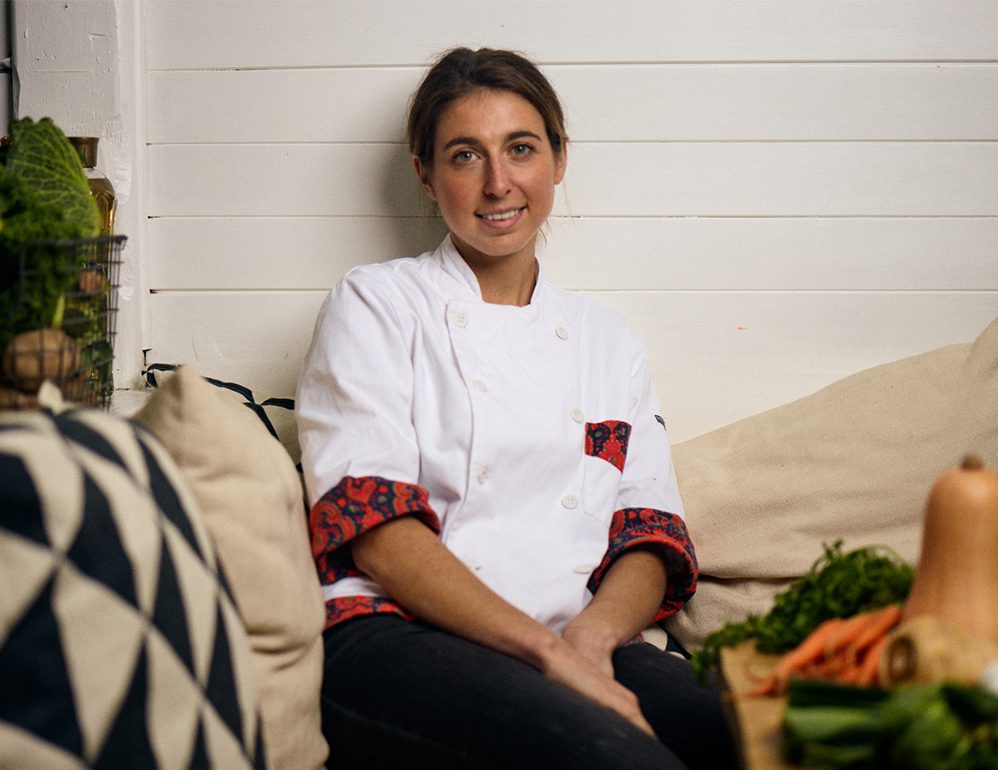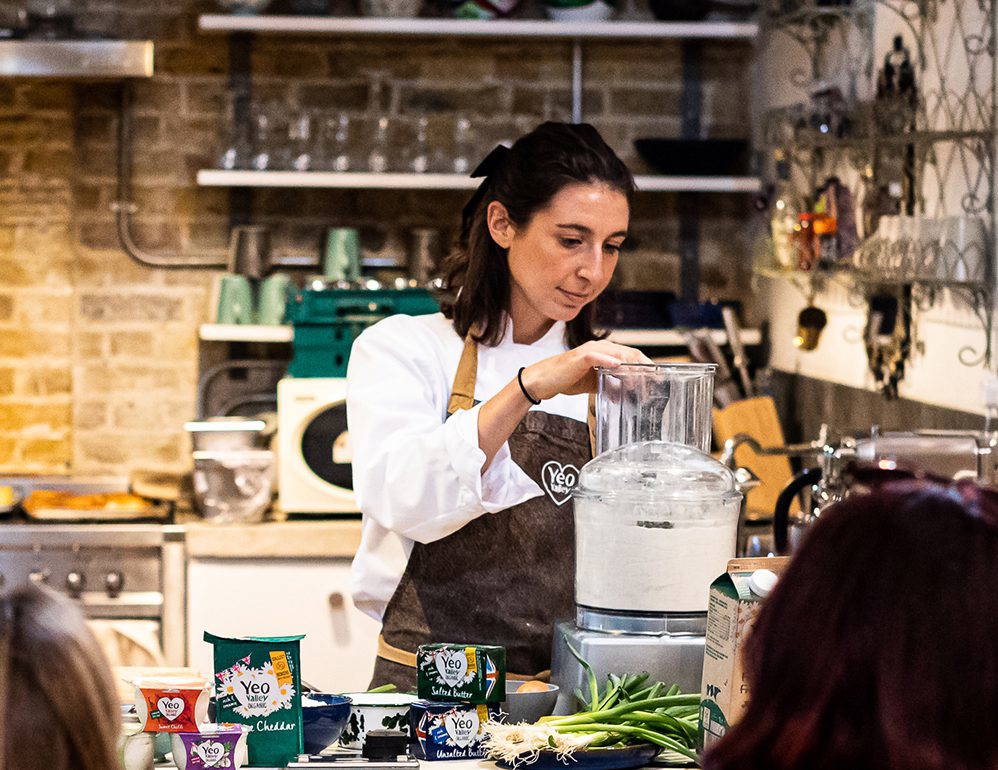 wHAT sERVICES DOES A.P. CHEF OFFER?
A.P. Chef creates bespoke menus for the private dining experiences catering to specific dietary needs. A.P. Chef loves bringing people together through food. We do this by creating tailor made events including retreats, supper clubs, weddings and special occasion celebrations. A.P. Chef also collaborates with food brands and suppliers to create exclusive recipes for their platforms.
What is A.P. Chef's Style Of Cooking? 
Nourishing food with maximum flavour that is good for the body and the environment with sustainable choices from farm to plate. Ali's cooking is about celebrating seasonal and exceptional produce and creating inventive dishes that soak up the flavours of the environment. Food is fuel and the cooking is always vibrant and veg-centric that explodes with flavour.
The A.P. Chef Approach & Bespoke Menu Planning 
A.P. Chef creates well balanced menus with a focus on nutrition and gut health by incorporating many different varieties of plants and some ferments onto the menu. A.P. Chef works and cooks with the seasons and the range of dishes are adapted as different fruit and vegetables blossom into season. Locally sourced meat and fish are used to compliment these vibrant vegetables.
A.P. Chef's Suppliers
A.P. Chef is passionate about working with local producers and farmers, creating dishes from the freshest and most local produce available.
Sustainability 
Striving for a positive food cycle that minimises food waste and air miles by inventive cooking techniques and sourcing ingredients from local farmers and fishermen is what A.P. Chef is all about.
Beautifully Presented Food
A.P. Chef visually maps out a dish as well as creating the recipe as it is important that food feeds into all sensory receptors, which in doing so, feeds the soul.
"Nothing gives me more joy than hearing the buzz in a room once my food has been served and people are enjoying the sensation from their taste buds"
Ali Pumfrey Chef