Sprats Chilli Oil, Burrata Toast 
Chef Tip:
This is just one serving suggestion for the oil. It would 

also

 be delicious served over eggs or salad.  
I wanted to make a flavoursome oil using sprats which can be drizzled over a variety of different dishes making it a super versatile recipe. Also known as Brisling or Whitebait, Fish4Ever's Wild Sprats are a small, delicate species of the sardine family, sustainably caught in their native waters on the Northern Coast of Scotland. The wild fish are carefully packed in nothing but Scottish spring water and a pinch of salt. 
Sprats Chilli Oil
2 Shallots (diced)
2 Chilli (finely diced)
105g Fish4ever Wild Sprats
Olive Oil
Toast
2 Burratas
4 Slices of Toast
Olive oil
Whole Garlic Clove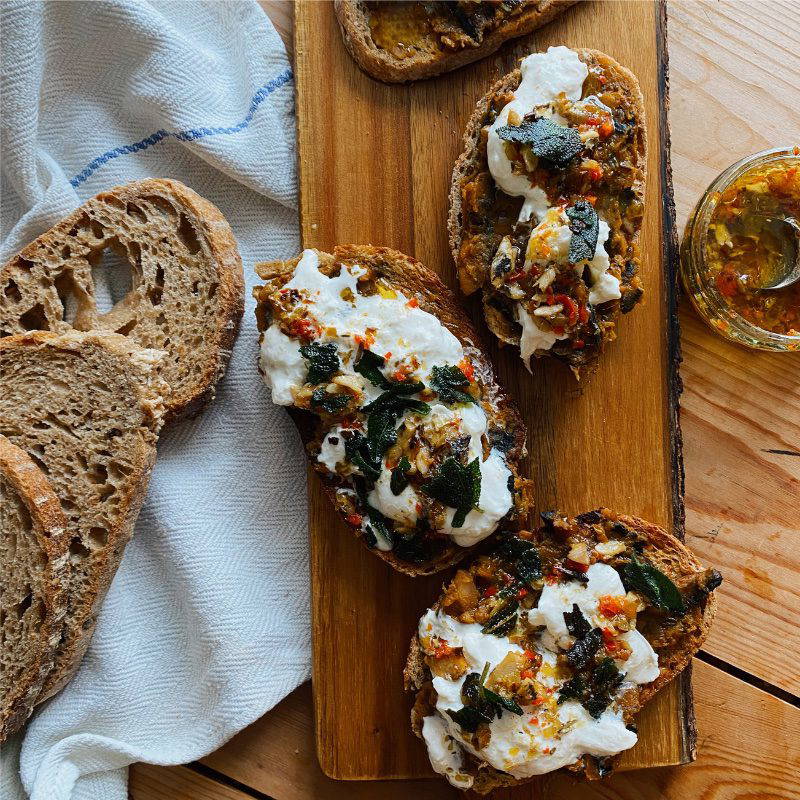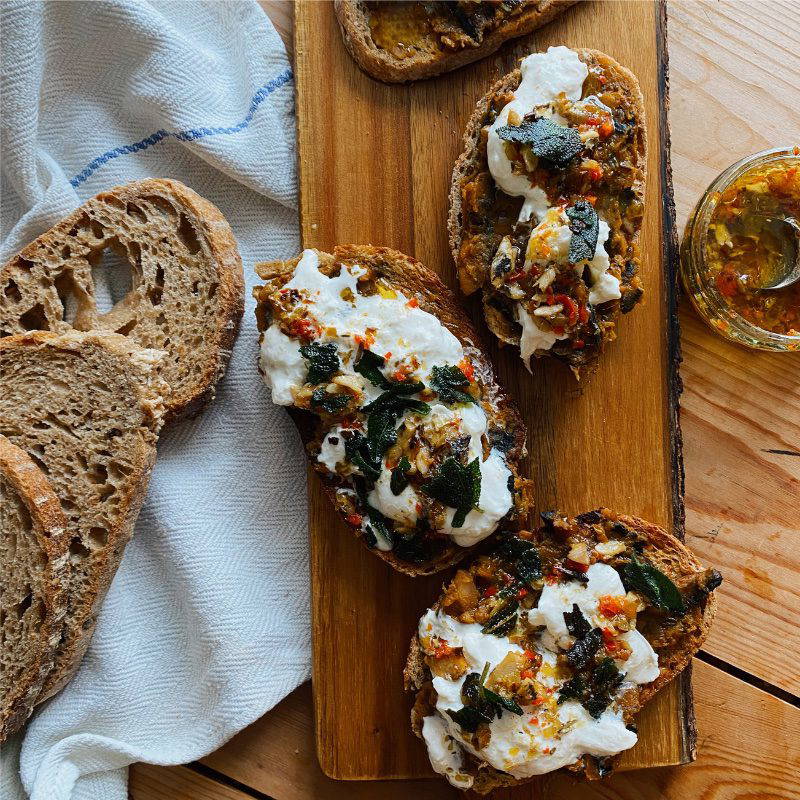 Step by Step Instructions
Step 1 – Make Sprat Chilli Oil
Fry the shallots in oil until they start to caramelise. Add the Chilli and cook for 2 minutes.
Add the Sprats and break them up using a spoon.
Add enough olive oil to the pan until the sprats are just covered and you have a drizzle consistency to the oil. 
Cook on a medium heat until the sprats have broken down and dissolved in the oil.
Step 2 – Make Toast
Toast four slices of bead. Once toasted drizzle the bread with a little olive oil and rub a whole garlic clove into the warm toast to infuse it with flavour. 
Spread over the burrata and drizzle over the oil. 
Optional: Serve with crispy sage leaves & squash purée.