"We thoroughly enjoyed the virtual cooking session with Ali Pumfrey making the Spiced Lentil Vegetable Strudel. The menu was very original and the results delicious. We learnt lots and had fun along the way too. A perfect lockdown treat and I can see this type of Zoom cooking classes will become a new normal. It's great to see young chefs being so adaptable and innovative and I love the fact that Ali develops new and original recipes which are always delicious!"
Fashion PR/Influencer @mrsmlmode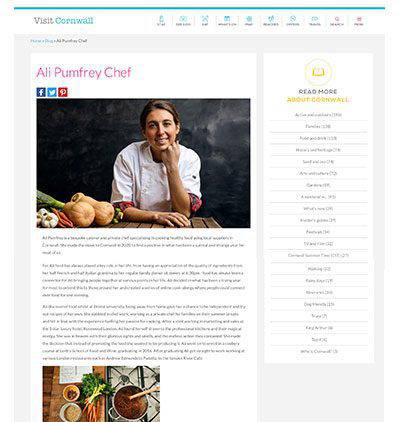 "Chef Ali's online cookery class was so much fun- I loved it! The food was fabulous and so professionally conducted. Ali was fun, helpful and very talented – I would definitely recommend her cook-a-longs to everyone and can't wait to do another"
@LivbyFood, Influencer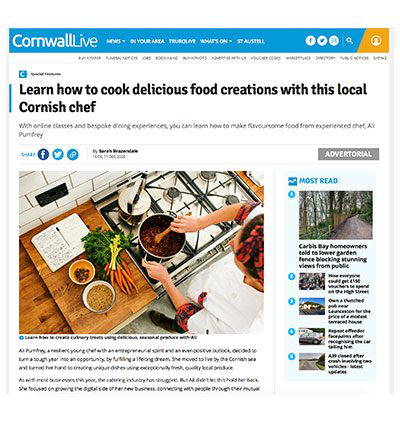 "I had so much fun learning to cook with Ali and learned some pretty useful tips, who knew you could use marmite in your stock! I'm not the best in the kitchen, but Ali takes you through every step thoroughly and has given me the confidence to be more experimental with my cooking."
@pipjolley, Influence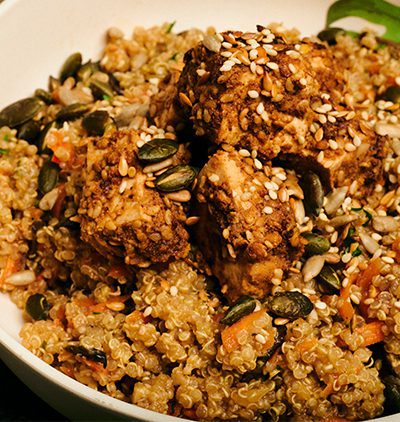 "Ali injects the class with such energy and knowledge. There's something to gain for cooks of all levels – whether that is some cooking camaraderie, being pushed out of a culinary comfort-zone, or coping with the demands of cooking from scratch every day. Questions, kit confusions and different speeds of following along all handled with aplomb. A great way to spend an hour and half and come out with a delicious meal to boot."
Angela Clutton, Food Writer & Historian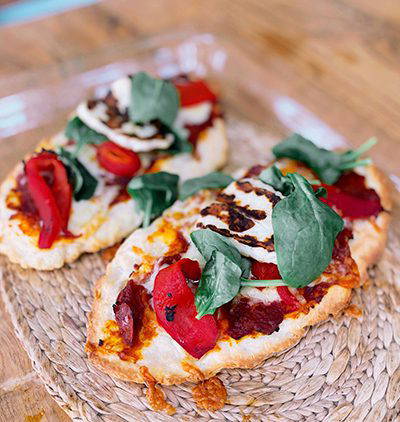 "It was a thoroughly enjoyable occasion with a delicious outcome. Ali is clearly a talented chef and a personable tutor, and I'm sure I'd grow in cooking confidence with a few more sessions."
Kirstie Newton, Journalist, Cornwall Today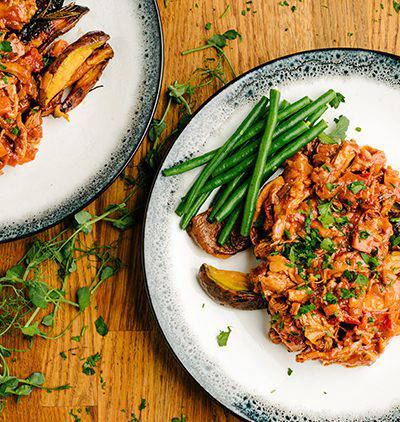 "We took part in Ali's Veganuary Cooking Class and had such a wonderful time! The dish was so flavourful and easy to put together, with the help of Ali being on hand to provide us with tips and teach us some new cooking skills. Thank you so much to Ali for this lovely experience." 
Yee Wenn – @tinygirleatsworld Influencers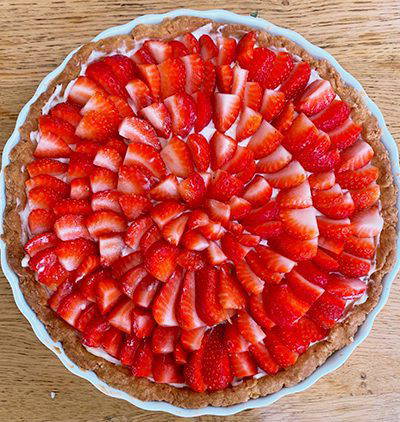 "Ali managed to transcend the tech barrier and make it feel like we were cooking in the same kitchen. I'm not the best at following recipes but Ali had me hooked and it was great fun to follow along at home, picking up tips and tricks. The class was professional and educational whilst entertaining…and the food was delicious too. Thank you Ali – I'll be recommending this to lots of friends!" Annie Clarke, Yoga Instructor
"Ali's virtual cooking class was brilliantly interactive and so much fun for a virtual work team get-together (considering some of us have never even met in person due to Covid!). Ali was super helpful, organised and friendly in preparation for the class and throughout, making sure we were all caught up and at the same stage in the process. Little things like this helped us stay in time as a team! To top the experience off – The Cashew Nut Curry and Onion Bhajees did not disappoint – they were absolutely delicious and loved by the whole team!"
Lillie Ewers, Convexin, November 2020
"Ali ran a virtual cooking class for our firm, which I cannot rate highly enough. Ali's delivery was warm, engaging and very professional. Everyone thoroughly enjoyed the experience and also managed to cook delicious Cambodian inspired Lok Lak curry! I highly recommend – thank you for a super evening Ali!"
Christian Flad – Western Asset- August 2020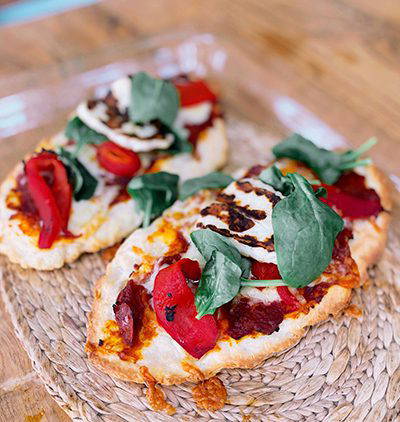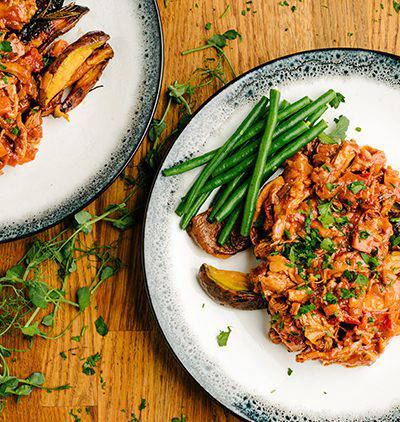 The Cooking Crew Testimonials
"I really enjoyed Ali's classes. I loved the dishes which were both tasty and healthy, and it was great to get some new recipe ideas. I now have the confidence to wield a chef's knife which I would always have avoided before. It was particularly impressive that Ali managed to get all of us to have dinner on the table on time at the end of each session. I will definitely be signing up for future classes."
Online Cooking Course, Cooking Crew Member – Alison, June 2020
"Ali's course has been a highlight of my week during lockdown. I learnt some great new skills and made delicious dishes that I will definitely cook again. I finished the course feeling very inspired and I'm really looking forward to signing up to the next one."
Online Cooking Course, Cooking Crew Member – Mina, June 2020
"I am inspired to cook everyday again after completing Ali's excellent cooking course. Her inventive and flexible recipes, technique tips, and step by step guidance have given me much more confidence to cook for any occasion!"
Online Cooking Course, Cooking Crew Member – Alicia, June 2020
"Ali Pumfrey was a brilliant teacher and I felt like I learnt so much during our course. We were taught how to prepare pastry (which I've never mastered before), make stock and hone our knife skills. The course really improved my confidence in the kitchen and it was lovely having something to look forward to every week. What's more, the food we cooked was delicious. I'd definitely do it again."
Online Cooking Course, Cooking Crew Member – Lara, June 2020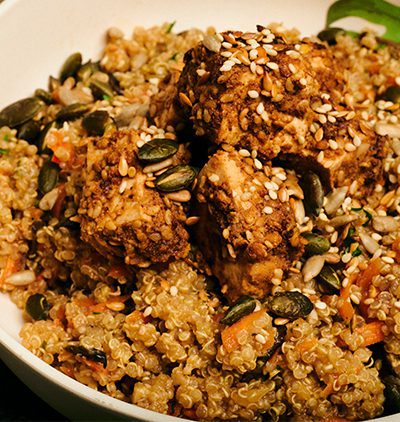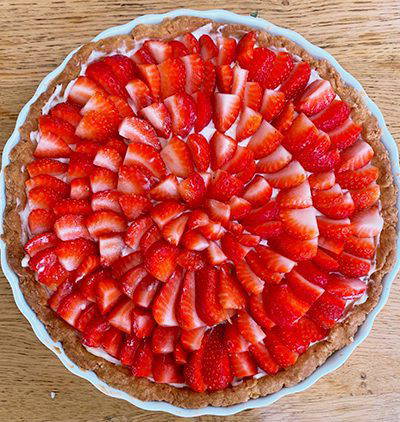 "Ali catered a birthday celebration for my family in Cornwall, and we had a truly wonderful evening! Ali is delightful, professional and friendly and her food is absolutely delicious! Each course was presented wonderfully, and the meal was exceptional. We will definitely book Ali again!"
A.P. Chef's Restaurant At Home, Alice Lucas, Porth, Cornwall, October 2020
"Thank you so so much for all of the wonderful food you cooked us last week. The food was out of this world – utterly delicious and great sized portions. It was a real treat. I don't often feel so relaxed on a Cornish holiday like that so a special personal thanks from me."
Private Chef, Katie Holmes, Harlyn Bay Cornwall, August 2020
" Thank you so much, you really made our evening so special and your food was incredible. We love Cornwall so much but having you cook for us was the biggest highlight of our week. We will definitely book you again next time we are in Cornwall. "
A.P. Chef's Restaurant At Home, Jon Moorhouse, Perranuthnoe Cornwall September 2020
"Ali cooked for my family for two weeks in July 2020 in Cornwall. Her food was always delicious and she did vegetarian, pescatarian and meat dishes for us. She was very professional and friendly. Highly recommended!"
Private Chef, Annabel Salter, Cornwall, August 2020
I now run classes on Zoom for people that want to learn new skills or develop their cooking from the comfort of their own home.
I am also offering private chef dining experiences and food deliveries for the Cornish clientele. Please get in touch to request a sample menu.
AP Chef Cornwall Food Drop Off
A.P. Chef also offers a drop off service for Dinner Party Spreads, Hot Pots, Tagines and Sweet Treats. Dinner Party Spreads can be enjoyed within 2 days of the delivery.