Chef Tip: If you are not the biggest fan of drinking kefir this is a great way to ease it into your morning routine as it feels like a treat with the sweet whipped coffee.  
Coffee that is good for your gut? Served with our organic natural drinking kefir, this whipped coffee is the perfect way to start your day!
Serves 5
75ml Boiling Water
30g Caster Sugar or Maple Syrup
8-10g Instant Coffee
To serve: Ice, Yeo Valley Organic Natural Kefir or Yeo Valley Organic Whole Milk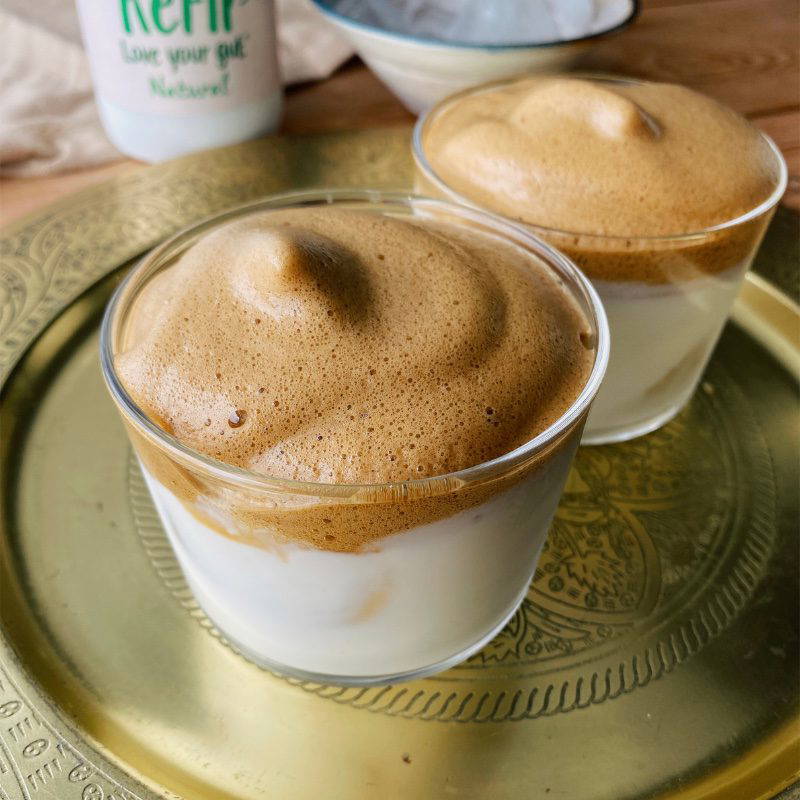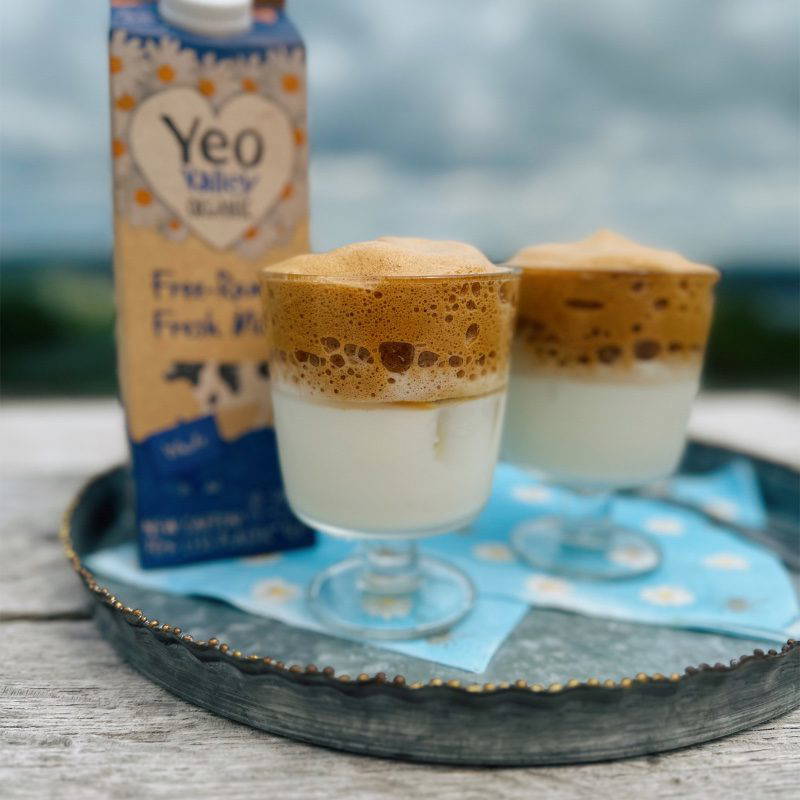 Step by Step Instructions
Step 1 – Whip Coffee
Add the water, maple syrup or sugar and instant coffee to a mixing bowl. Using an electric whisk, whisk the ingredients for 5-8 minutes until the mixture has tripled in size and it is very light and mousse like.
Step 2 – Make Drink 
Add ice to glass and add the kefir or milk so that the glass is ¾ full. Top with the whipped coffee. Stir to combine the ingredients and enjoy.